Find a stable, fulfilling job with coworkers you love and leadership you can respect. RWS Resources, LLC hires staff for contract mining jobs in Kentucky, West Virginia, Indiana, Illinois, Virginia, Kansas, Alabama, Missouri, Louisiana, Nevada, Montana, and Utah.
You could enjoy a long career with us if you have a strong work ethic, pay attention to safety, and desire to grow professionally. We also want to help you develop new skills, no matter if you're at the beginning of your career or several decades into it. We'll meet your needs and help you become the best at your chosen specialty.
As an employee, you would enjoy a competitive salary and various benefits, including:
7 paid holidays
(after 12 months of employment)
Health, dental, and vision insurance
Employee referral bonus program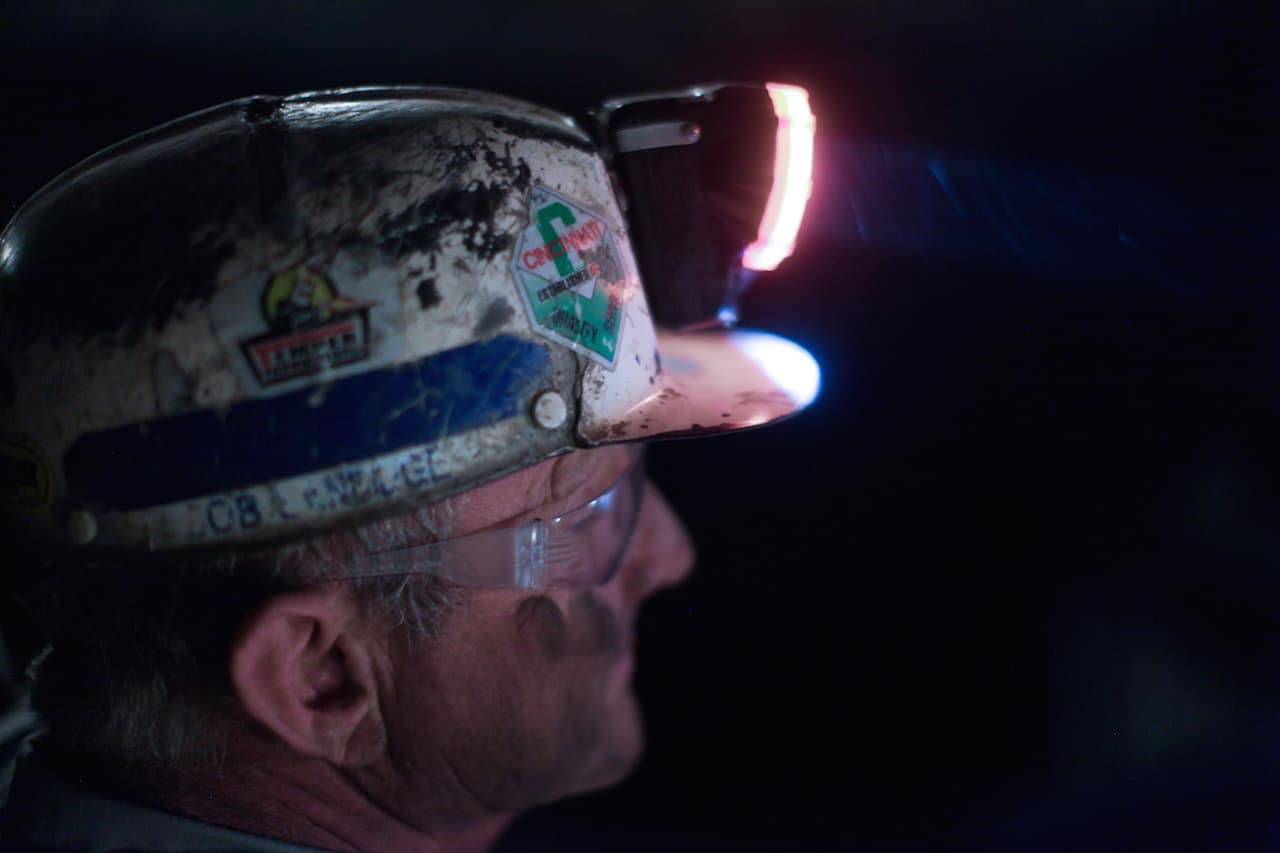 If the RWS Resources team sounds right for you, apply for one of our open mining jobs below.
Below is a list of current employment opportunities. 
Call or text RWS Resources at 270.619.0735 (cell) or call 270.671.7035 (office) for more information.
Inexperienced and Experienced Roof Bolter in UG Coal Mines
Gibson County Coal
Owensville, IN
$22/hour
Are you ready to start your career in the mines?
RWS will pay $22.00/hour while you attend MSHA New Miner Training.
After 30 days of employment at Gibson Co Coal, wages increase to $24/hr and you'll receive 50% premium paid insurance.
Within 3-6 months, if hired on by Gibson Co., wages will increase and range from $30.00-$35.00/hr.
All employees and families of Gibson receive 100% FULL COVERAGE/NO DEDUCTIBLE insurance.
If you're new at mining or new to Gibson Co., and ready to work for a safe and supportive work family, Gibson Co. Coal may be the place for you. The mine is located in Owensville, Indiana. Call RWS Resources at 270.671.7015 (office) or 270.619.0735 (cell) for more information. Must have dependable transportation.
Certified Experienced & Inexperienced UG Coal Miner (updated 50023)
Hamilton County Coal
Dahlgren, IL
$20-22/hour
Certified and experienced underground coal miner wanted to work at Hamilton Co Coal in Dahlgren, Illinois. Must have up to date retraining (500023).
All shifts and jobs are  assigned upon hire per Hamilton Co Coal.
Inexperienced–$20.00/hr
Experienced–$22.00/hr
Underground Coal Miner – Laborer
Shoal Creek–Peabody
Oakman, AL
$20-22/hour
RWS Resources is seeking a certified underground miner with an updated 500023 to work at Peabody Shoal Creek Mine (654 Camp Creek Portal Rd. Oakman, AL 35579) on outby projects.
$20.00/hr for inexperienced miners
22.00/hr for experienced miners
Shift assigned upon hire
Must provide your own boots, belt, hat, reflective gear. RWS will provide PPE
Diesel Mechanic for Underground Coal
Shoal Creek–Peabody
Oakman, AL
$25-33/hour
RWS Resources is seeking both certified and inexperienced underground miners to work at Peabody Shoal Creek (654 Camp Creek Portal Rd. Oakman, AL 35579) as a diesel mechanic.
If you have experience maintaining, troubleshooting, and repairing diesel equipment, please reach out to 270.671.7015 or text/call 270.619.0735
Pay will be assigned based on experience and certifications but ranges from $25.00/hr-$33.00/hr.
RWS Resources pays weekly.
Benefits available after 30 days.
Day shift
Must provide– boots, belt, hat, reflective gear. RWS will provide PPE
Underground Coal Construction and Overcast Lead Person
RWS Resources
$80,000-$110,000/yr
RWS Resources seeks to hire a certified underground coal miner with experience in underground construction and spraying overcast to serve in a lead managing position.
Must have up to date 500023
Experience spraying Strata overcast is a plus
Experience leading, managing, and overseeing people and projects underground
$80,000-&110,000/year depending on experience
Health, dental, vision insurance; paid vacation
Company truck and expenses
Call 270.671.7015 or 270.619.0735